Doctors and Nurses!

Pursue your global healthcare career with OET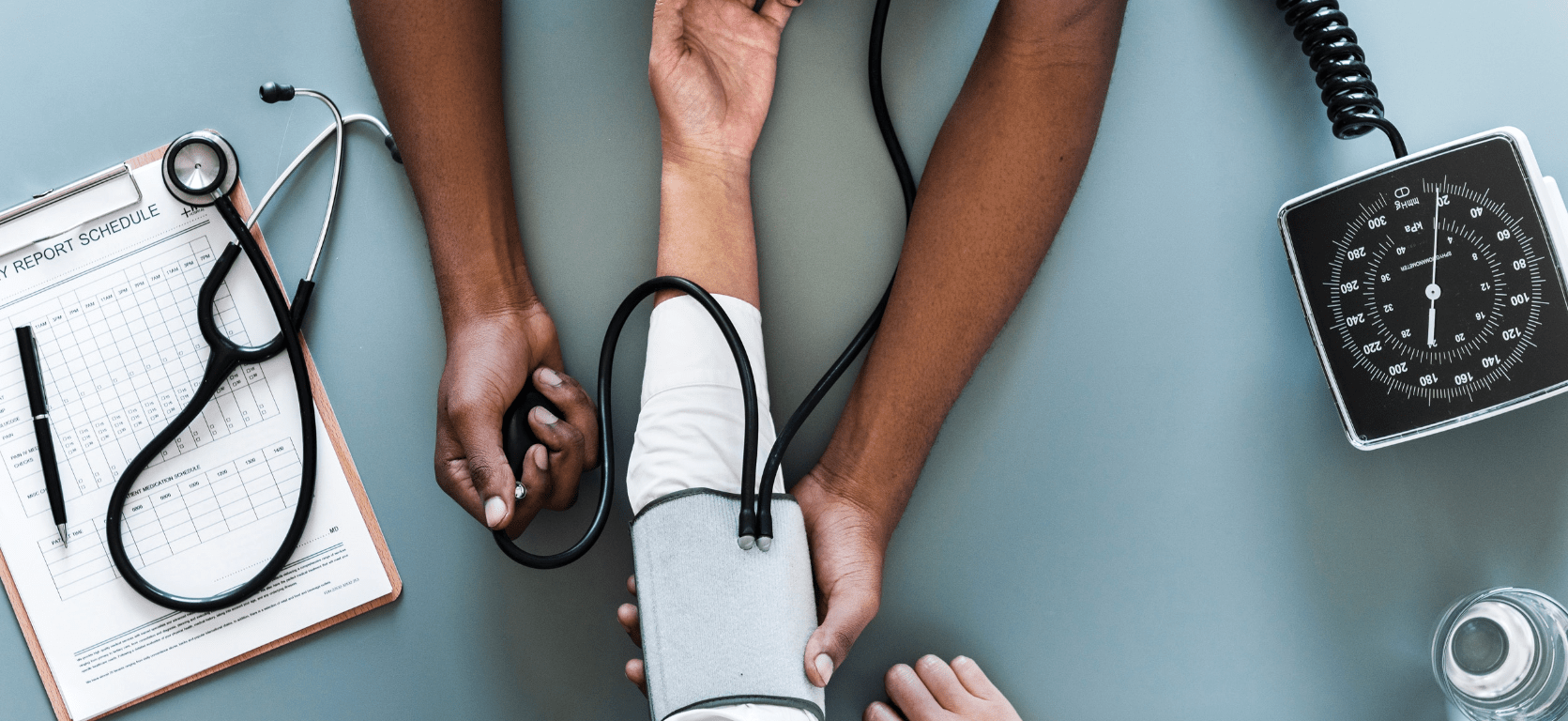 Inadequate language proficiency is known to be a barrier to effective communication between healthcare professionals and patients. The gap in communication could, in turn, impact the quality of care. The OET (Occupational English Test) aims to bring in a whole new character to this communication process between patient and healthcare professionals.
OET assesses the English language proficiency of people in the field of healthcare. The test is approved by many countries for visas, study, migration, among others.
OET evaluates language proficiency in four areas: Listening, Reading, Writing and Speaking. The tests will assess a candidate's ability to understand and respond to questions about general healthcare, and interpreting presentations, as well as texts--in a general healthcare setting.
Hurray's Training Process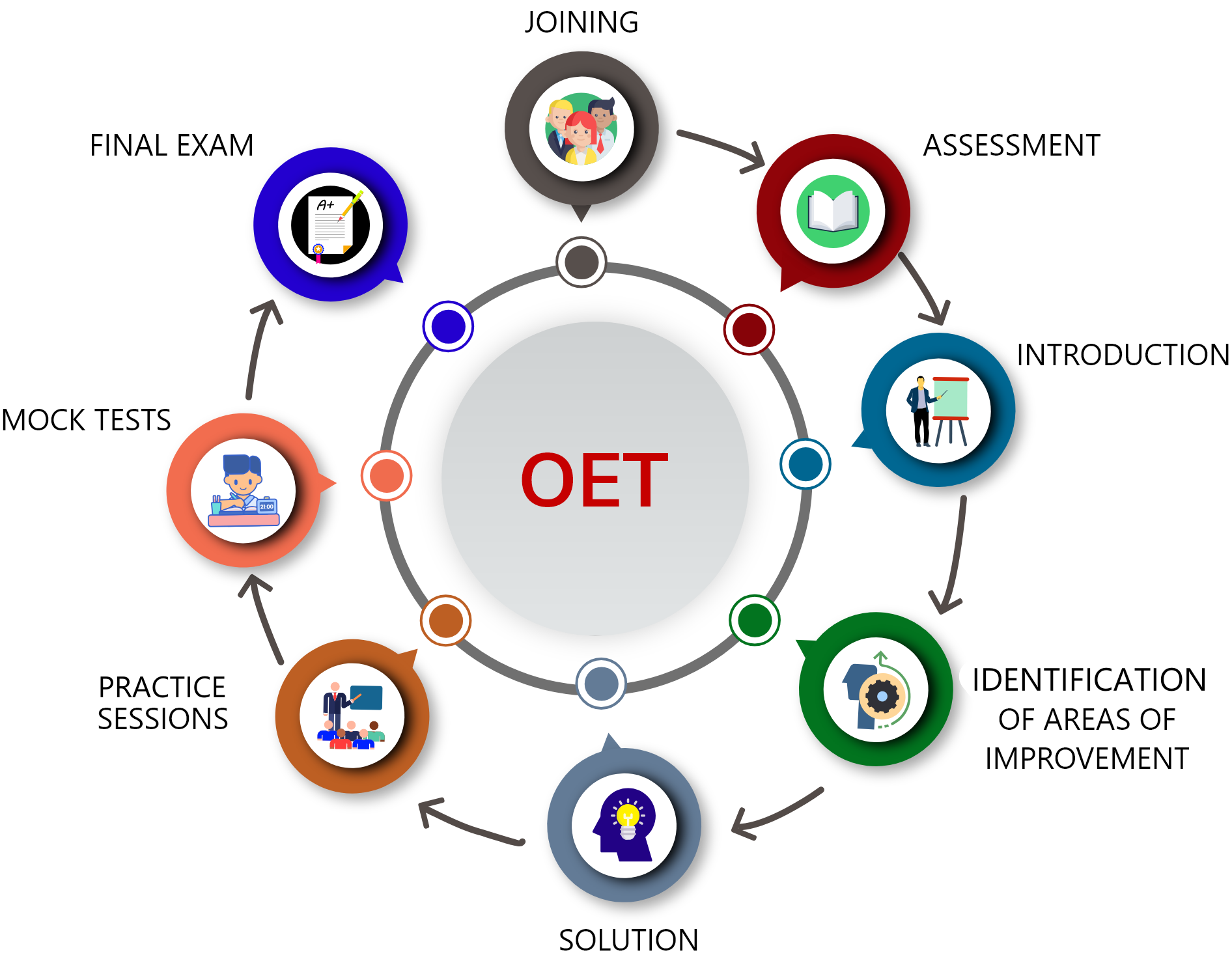 Why Choose Hurray for OET Training?
Hurray is one of the pioneering OET training centers in Bangalore. The trainings are available in both classroom and online modes.
Guaranteed score improvement by certified trainers
Get equipped with Hurray's result-oriented process of evaluation and feedback by certified trainers that has benefitted 15000+ students.
Online classes
Connect to a Hurrray trainer from a space having strong internet connectivity and reap the benefits of online OET training.
Study materials & practice tests
Enhance your OET test preparation with OET test preparation materials, 10-12 full-length practice tests, and 4 mock tests.
Peer-to-peer assistance and learning
Learn from the success stories and strategies applied by your peers through Hurray WhatsApp groups.
Information on the 4 OET sub-tests
Writing
The OET writing paper requires a candidate to write a letter, usually a letter of referral. For some professions, a different type of letter is required, e.g. a letter of transfer or discharge, or a letter to advise a patient, carer or group. Candidates are given case notes which must be included in their letter.
Listening
The OET listening test consists of two parts. In Part A, candidates listen to a simulated consultation (dialogue) between a professional and a patient, and they are required to take notes under certain headings. In Part B, candidates listen to a health professional giving a short talk on a health-related topic and are required to complete a range of open-ended and fixed-choice questions.
Speaking
The OET speaking test is in the form of one-to-one conversations with an interlocutor. It starts with a short warm-up interview about the candidate's professional background. This is followed by two role plays.
Candidates get 2–3 minutes to prepare for each role play. Role plays last about five minutes and are based on typical interactions between a health professional and a patient. The candidate adopts their usual professional role (e.g. as a nurse) and the interviewer plays a patient or sometimes a relative or carer. For veterinary science, the interviewer usually does the role-play of an owner or carer of the animal.
Reading
The reading test consists of two parts. In Part A, lasting 15 minutes, candidates are asked to skim read 3 or 4 short texts and complete a summary paragraph by filling in the missing words. It is designed to test the reader's ability to scan texts within a time limit, source information from multiple texts, and synthesise information. In Part B, lasting 45 minutes, candidates are asked to read two passages on a general healthcare topic and answer 8–10 multiple choice questions for each text. It is designed to test the reader's ability to read and comprehend longer texts.
Each of the four sub-tests that make up OET are graded A to E, where A is the highest grade and E is the lowest. There is no overall grade.
| | |
| --- | --- |
| OET grade | Description of ability |
| A | Very high level of performance |
| B | High level of performance, i.e. able to use English with fluency and accuracy adequate for professional needs |
| C | Good level of performance; however, not acceptable to a range of health and medical councils |
| D | Moderate level of performance; requires improvement |
| E | Low level of performance; requires considerable improvement |
Listening and reading
There is no fixed score-to-grade link for the listening and reading tests. Grade boundaries are continually reset because different test materials are used at each administration. A mean average of the percentage of candidates in each grade for the writing and speaking tests is applied to the spread of performances on the listening and reading tests to establish the grade boundaries.
Writing and speaking
In writing and speaking, the score is generated through statistical analysis of the two sets of scores from two independent assessors. This is converted, following established practice, to the final grade.
"Hurray is the best institute for OET and the teachers are amazing with their work. The management and staff make sure that the students studying with them get comfortable with the classes. I am happy to have become a family member of Hurray, since I have come down from Singapore to Bangalore to study with them. "
--- Christina Ariyarajah (OET trainee)
OET is accepted for work or study in healthcare in the UK, Ireland, Australia, New Zealand, Ukraine, Dubai, Singapore or Namibia.
OET can be taken by healthcare professionals in any of the following 12 professions: Dentistry, Dietetics, Medicine, Nursing, Occupational Therapy, Optometry, Pharmacy, Physiotherapy, Podiatry, Radiography, Speech Pathology, and Veterinary Science.
OET was developed by Tim McNamara at the University of Melbourne. OET has been owned and produced by Cambridge Box Hill Language Assessment Trust – a venture between Cambridge English and Box Hill Institute – since 2013.
The practice of OET's real healthcare scenarios lends more confidence to healthcare professionals in language proficiency tests.
OET is widely accepted as proof of English proficiency for registration, study and work in the healthcare sector, besides being recognised for visas in some countries.
OET helps develop language skills for success in your career.