Given the current scenario in mind, many unimagined changes are being made across educational institutions. Online training is the new reality in training and learning. Hurray is one of the first institutes to offer IELTS Online Coaching in Bangalore. The learning process and orientation revolves around the concept of digital learning. Online training in Bangalore has become more prominent. You can find the greatest comfort in learning from the confines of your home or place of convenience when travelling takes up a lot of your time or your work hours do not permit you to attend regular classes. Most importantly, when a crisis prevents you from learning you can always rely on online training to come to the rescue. The world has now changed and every profession is relying more and more on technology to fulfil complicated tasks. Hurray IELTS Online training too offers the best value to the clients to prepare for complex tests without any hindrances. The trainers are experienced as well as certified, and they conduct classes with detailed explanation and feedback while ensuring that students work on areas of improvement. All the materials used for the practices are IELTS recommended.
In other words Hurray offers a one of the Top IELTS Courses Online for IELTS test takers. Being one of the top centres for IELTS coaching in Bangalore, we have stressed on a learning process that delivers guaranteed results. It begins with -
Assessment
Once the registration process is completed, the candidate will have to appear for an assessment test that will determine their Listening, Reading, Writing and Speaking skills. The trainer will then assess it and give a feedback.
Introduction session
Here the candidate will receive an overview or briefing on all the four IELTS modules – Listening, Reading, Writing and Speaking. A practice session is also conducted to induct the candidates into the test format, strategies and techniques.
Practice
A series of practice sessions with detailed explanation is then given on a daily basis to the candidates. The trainer provides detailed strategies, tips and techniques to answer given questions as required by the IELTS examination. Additionally every session covers information on grammar, vocabulary, sentence structure, coherence, fluency etc. After the discussion, the candidates proceed to practice following which answers are given with explanation.
Mock Tests
Candidates are required to take mock tests at intervals. These mock tests mimic the actual IELTS tests. Following the evaluation, the trainers give the candidates feedback on their performance and suggest areas of improvement. Following this the candidates resume classes and continue in the same order. The final mock test is suggested to be taken a week before the IELTS test.
Guaranteed scores
The whole process is designed to improve weak areas and provide a wholesome test experience for the candidate. Besides the whole process is student centric created specifically with a detailed learning process and orientation system.
In other words this features as one of the top centres for IELTS Online Training in Bangalore as it offers a comprehensive course which is also one of the Top IELTS Courses Online.
Hurray's Training Process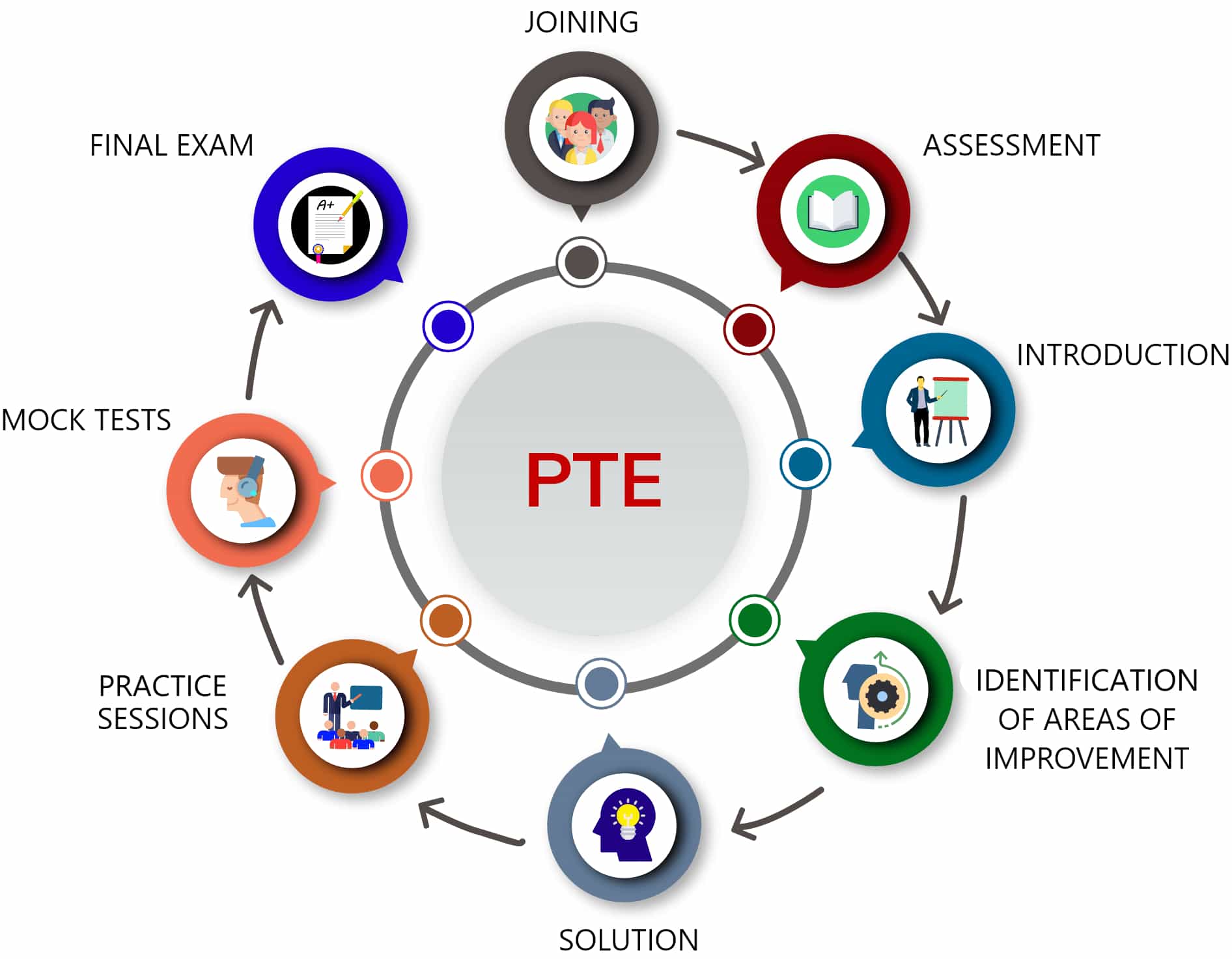 Information on individual modules
Reading
The Reading tests vary a bit for IELTS General and IELTS Academic. While questions asked for the General test are based on general comprehension passages, the Academic IELTS questions are from academic texts in Arts and Humanities, social sciences etc. This tests your ability to read and comprehend English reading passages. You will be given 60 minutes to complete three reading pages which are presented in increasing order of difficulty. The questions are of various types and require unique strategies to be solved.
Listening
You will listen to four recordings, based on which you will have to answer a series of questions, designed to test your proficiency in listening-based language comprehension. The speakers in the recordings are native speakers of English. The test follows the same format for both General and Academic. This test consists of four parts, in increasing order of difficulty. The first two parts are based on special scenarios while the next to two parts are academic in nature. You are given a total of 40 questions of various types. The time limit for the listening test is 30 minutes plus 40 minutes for transferring the answers to the OMR sheet.
Writing
Two tasks are given which have to be completed in 20 minutes and 40 minutes respectively, amounting to a total time of 1 hour. The writing tasks varies for IELTS General candidates and IELTS Academic candidates.
For the General candidates:
Task 1 – Letter writing ( Formal, Semi- formal and Informal letter)
Task 2- Essay writing
For Academic candidates:
Task 1 – Report Writing ( Graphs, Pie charts, Process Diagrams, Maps etc.)
Task 2 – Essay Writing
These tasks are designed to test a candidate's written communication skills.
Speaking
The time allotment IELTS Speaking is 11- 14 minutes. It consists of three parts.
Part 1 – General or Self- Introductory Round. Questions based on name, workplace, hometown, interests etc. are asked here. This part last between 4 – 5 minutes.
Part 2 – Cue Card Round. Candidates are given a topic on a card. You will be given 1 minute of preparation time, following which you have to speak for 2 minutes. You are required to speak until the examiner asks you to stop. Following this the examiner will discuss 1 or 2 more questions based on your topic and then move on to the final round.
Part 3 – The Follow – Up round questions are more detail based. The candidates have to use formal expressions, a variety of vocabulary and give in- depth answers.
This module is designed to test your ability to communicate in English with clarity and fluency.
Why Choose Hurray IELTS Online Training?