Duolingo English Test
The Duolingo English Test also known as DET is a new approach to the English Proficiency Test taken by candidates worldwide. It is computer - based and measures a non - native English speaker's ability to communicate effectively in four skills namely Listening, Reading, Writing and Speaking. The test is adaptive which means that the questions are in increasing order of difficulty. If you do answer incorrectly, the level of difficulty is reduced until you can answer correctly. This process will continue until the end.

Universities especially in the US have started accepting Duolingo English Test scores. Businesses too are using it to verify the English Language skills of applicants. The test is not particularly focused on academics or job scenarios and can be taken by people from any field.

Some candidates find traditional English tests difficult so that they can opt for Duolingo. The format requires you to be extremely alert but if you adapt to it, then you will definitely score well. It is shorter when compared to IELTS, TOEFL or PTE meaning that it lasts for approximately an hour.

Hurray offers intensive training for aspirants from all fields. Our mentor - mentee system ensures student - centred excellence using a learning system that is process - oriented which guarantees 100 % results.
Hurray's Training Process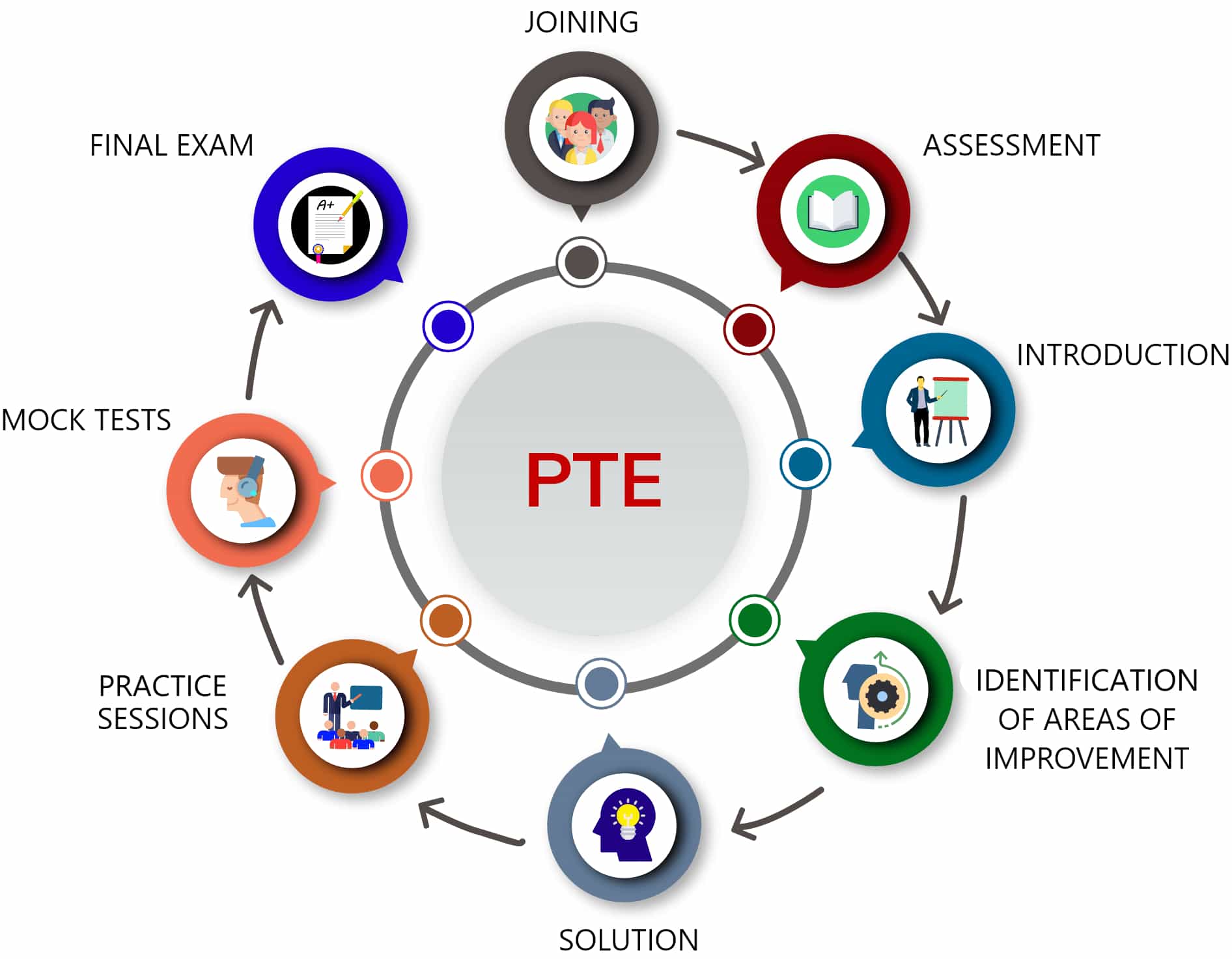 There is no limit, except that you cannot take it twice during the 30 day period.
You do not have to go to test centres or make appointments.
You can take it anywhere and anytime at the cost of $ 49 USD.
It takes approximately one hour.
The results are declared within two working days.
The test is video recorded as well as written and shared with universities.
You will be asked questions by a proctor and you have to respond.
The proctor is a real person monitoring your performance remotely.
It uses cutting- edge data forensic and biometric technologies.
Include Image
Include Image
Include Image
Quick set up or Introduction
(5 minutes)
Ungraded
Adaptive Questions
(45 minutes)
Graded
Video Interview
(10 minutes)
Ungraded
Rules and requirements explained.
This section evaluates your Reading, Writing, Speaking and Listening.
You have to respond to open - ended questions. The responses are sent to universities that receive your score.
Scoring
The four skills Listening, Reading, Writing and Speaking are measured. The scores begin from 10 and go up to 160. Once the exam is over, the candidate receives a score from 10-160. The score provided is overall and not section - wise.
Range
Description
10 - 55

Can understand very basic English words and phrases.
Can understand straightforward information and express themselves in familiar contexts.

60 - 85

Can understand the main points of concrete speech or writing on routine matters such as work and school.
Can describe experiences, ambitions, opinions, and plans, although with some awkwardness or hesitation.

90 - 115

Can fulfil most communication goals, even on unfamiliar topics.
Can understand the main ideas of both concrete and abstract writing.
Can interact with proficient speakers fairly easily.

120 – 160

Can understand a variety of demanding written and spoken language including some specialized language use situations.
Can grasp implicit, figurative, pragmatic, and idiomatic language.
Can use language flexibly and effectively for most social, academic, and professional purposes.
Rules
Proctors monitor background presence and noise.
You cannot interact with anyone.
You cannot wear earphones.
You cannot use other devices.
Shared results include adaptive and video tests.
Each video interview and writing sample has a choice of two question types.
Time limit is 1- 3 minutes per video and 5 minutes for write up.
Timer is included.
All accent types are graded.
Speak normally and clearly.
No notes or outside material can be used.
You cannot use plugins or access outside programs.
You cannot disable the microphone or camera.
You will be able to review your responses before you share your results with universities.
| | | |
| --- | --- | --- |
| 1 | Gap-fill Reading Passage | Reading passages are given based on content from humanities and social sciences. There are gaps throughout the passage and each gap has a dropdown box with the same word choices. |
| 2 | English Word Selection | You need to select real English words from the list of words given. |
| 3 | Listen and Write | You will hear a sentence (up to three times) which you need to write or type. The difficulty level of the sentence will increase with every question. |
| 4 | Read and Speak | You will see a sentence onscreen. You need to repeat it aloud. |
| 5 | Oral-interview Type Questions | You will be given a spoken prompt or a picture, which you then have to describe. |
Requirements for the test
Quiet environment
No interruptions for 1 hour
Front -facing camera & microphone/speakers
A good network and compatible browser
Passport or driver's license as ID proof